Heavy Haul Trucking
we can handle your oversized load
We manage things, "behind the scenes"
Our oversized freight trucking logisticians, will obtain necessary permits, plan and manage the transport of your cargo from pick-up through delivery. 
Over Dimension Heavy Haul
Oversize load shipments are shipments containing freight or other large items, which exceed the maximum size limits that are legally set for specific trailers. In order to transport oversize load shipments special permits need to be obtained beforehand. Your shipment may require a special route in order to avoid low bridges, narrow passes, or other obstacles.
Other variables that need to be considered are: required truck and bed size, pilot cars, cargo securement equipment, and of course, oversize load/wide load banners and signage.
Download our oversized PDF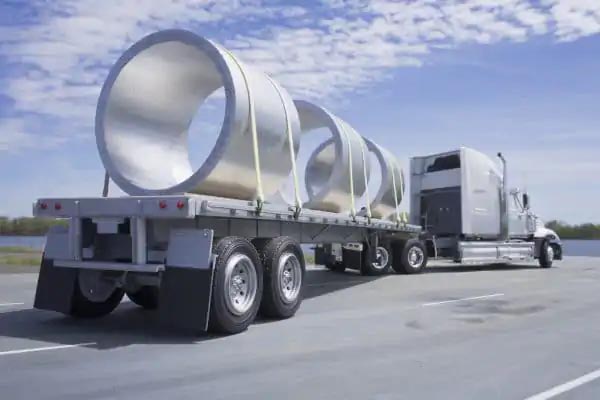 We will obtain the necessary permits, acquire the required equipment or trailer for safe transport, plan an appropriate route for your oversize load shipment, coordinate and schedule pick up and drop off services, and secure oversize loads for safe transport.
At RPM Expedite, our goal is to legally and safely help you to transport any oversize load in order to ensure that your shipment reaches its destination quickly, carefully, and cost-efficiently.
We handle your shipments with care
When you choose RPM Expedite for your oversize load trucking service, you can be sure that your freight will be handled with care and that your trucking service will be completed in a professional and timely manner. Our team of experienced logistics agents will find you the most affordable overweight load shipping rates and make sure to meet all regulations.